FOUNDATION DIRECTORS
The EVOKE board of directors and advisors bring a huge amount of industry experience, as well as the key relationships to effectively steer EVOKE to becoming a trusted and successful foundation serving visual artists and the community at large globally. We are currently developing an EVOKE patrons and trustee program to expand the current knowledge and key relationships on the board.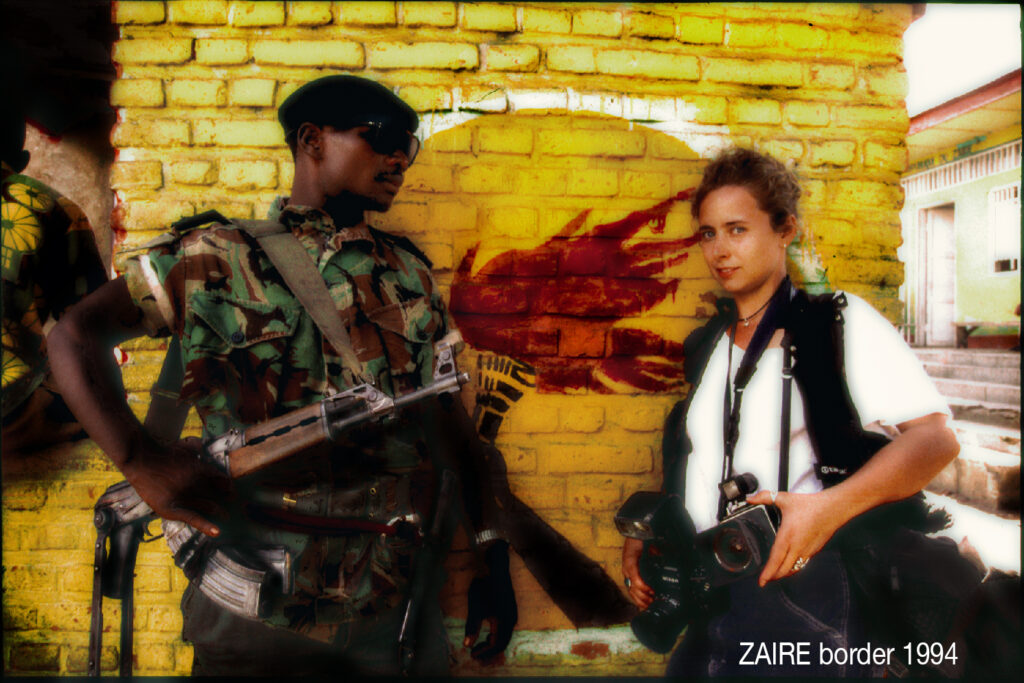 Tara Farrell
EVOKE Director – Curator
Tara Farrell has over fifteen years experience as a, visual researcher, photo editor and clearance supervisor for editorial and commercial clients such as Showtime, Facebook Watch, NIKE, Apple, Sony Pictures Television,NBC, National Geographic and CNN for which she was part of the creative team that won an Emmy for ' United Shades of America'.
A former Associated Press photographer with 10 years of international experience, she worked together with Seamus Conlan photographing more than 21,000 lost children to help reunite them with their parents after the Rwandan genocide in 1994. For the unique compilation image of 21,000 children they were given the Art Directors Club award and 'The Lost Children of Rwanda' was named one of the "100 images that changed the world" by Life magazine.
Tara co-founded WorldPictureNetwork-WpN in 2000 an international photo agency with over 700 photographers in 72 countries. Tara formed international working partnerships to represent the work of WpN photographers in Celebrity/Entertainment, Reportage, and Commercial photography who created stories for over 5,000 of WpN's global clients that included the worlds top 100 daily newspapers and magazine clients such as Vanity Fair,National Geographic,People Magazine,Time, Paris Match and Marie Claire.
Tara also built the Multimedia division of WpN creating original programming for the web to be used on multiple platforms and mobile devices. She negotiated with Revolutionary Association of the Women of Afghanistan RAWA to smuggle out exclusive images of the executions in the Kabul soccer stadium that ran across the world to show the brutality of the Taliban and culminated into an international traveling exhibition that had it's opening at the International Center of Photography in New York. The Guerilla Galleries was established by Tara Farrell to put the work of some of the world's best photographers in retail outlets and surprising places never before used as exhibition spaces. 'Devil Dogs' was the first of the Guerrilla Galleries bringing the work of photographer Lucian Read to the public . Lucian spent over a year in Iraq with the same group of Marines living with them through their first deployment to the battle of Fallujah and beyond. The opening drew over 1,000 people and over the course of a month over 3,000 people saw the exhibition that would not have normally gone to an exhibition.
Tara has also curated exhibitions for The International Center of Photography, Photographers Gallery –Dublin, Museum of Tolerance-Los Angeles, Amnesty International and the Helsinki Art Museum.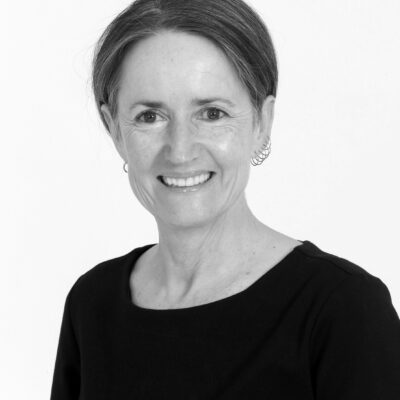 Sahm Venter is an independent writer and editor who believes deeply in storytelling as a tool for empowerment and transformation.
She was the senior researcher at the Nelson Mandela Foundation in Johannesburg, South Africa where she worked for nearly 13 years after a career in journalism.
Her media work began in the early 1980s when she wrote for the South African and international media, including The Associated Press, as a reporter and a television producer, covering news in 15 African countries.
The highlight of her work as a journalist was covering the release from prison of Nelson Mandela on 11 February 1990. She went on to follow his rise to lead the African National Congress and then as South Africa's first democratically elected president and his retirement after he served one term in office.
She was a member of the editorial team for Nelson Mandela's international bestseller, Conversations with Myself (PQ Blackwell, 2010). She has published more than a dozen books including The Prison Letters of Nelson Mandela (WW Norton; 2018), Conversations with a Gentle Soul (PQ Blackwell Ltd & Picador Africa, 2017) which she wrote with Ahmed Kathrada, and Winnie Madikizela-Mandela's 491 Days: Prisoner Number 1323/69 (Picador Africa, 2013) which she co-edited with Swati Dlamini.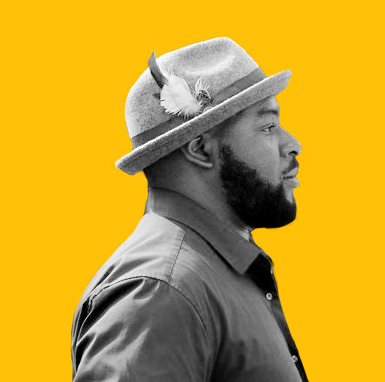 Ez Blaine
EVOKE - CREATIVE MARKETING OFFICER
Ez Blaine is the Chief Creative Officer and founder of the creative studio Craftdust based in Playa Vista Los Angeles. Leading a global network of award-winning veteran creatives focussed on building innovative integrated creative and conceptual projects for brands, agencies and fearless entrepreneurs. He believes that if you don't love what you are creating, then people will not either. And to truly develop a long-lasting relationship with consumers to you must put the upmost care, craft and consideration in to the work.
Ez Blaine was recently a Global Creative Director for Apple, where he led a cross-functional team of creatives and production staff to transform Apple's Today at Apple retail initiative. This global initiative required Ez's team to develop groundbreaking interactive educational sessions, events and experiences in areas of Photography, Art & Design, Music, Video and Health & Fitness.
Ez's role also saw him open and launch 4 Apple stores across the globe, from Paris, Macau, Milan and to most recently the Washington DC store. Where he helped bring to life Apple's new store in the historic Carnegie library — the first desegregated library in DC commissioned by Andrew Carnegie.
Prior to Apple, Ez served as the Global Creative Director for SONOS, a company with a Billion dollar valuation and a music technology pioneer. Ez was brought in to take Sonos from being a B2B focussed company to a B2C lead company and helped develop Sonos's new brand strategy and look and feel. Leading a global team of creatives, Ez spearheaded the UI/UX of Sonos interactive experiences that are now accessible by millions of shoppers across the globe in retail outlets and most recently in IKEA stores globally. Under Ez's creative leadership, Sonos gained popularity in the target audience, and brand confidence was so high that the company decided to go public and debut on the stock market in 2018.
Earlier in his career, he worked as creative director for many of the top award-winning agencies from across the globe, developing creative campaigns and experiences for brands like Google, Nike, Grammys, and Nissan and garnering him with many notable awards from Cannes Lions to FWA's.
Along with his leading Craftdust, he also mentors young creative's in their creative careers. Helping them develop strong portfolios and ultimately, the right mindset to succeed in the creative industry.
Prior to his impressive career in the creative industries, he graduated from London Metropolitan University formally The London Guildhall University with a Masters Degree in Film and Moving Image. A London boy at heart, he now lives and works in Playa Vista, Los Angeles with his beautiful wife—that his has know since he was 13 and his two dynamic children aged 7 and 11.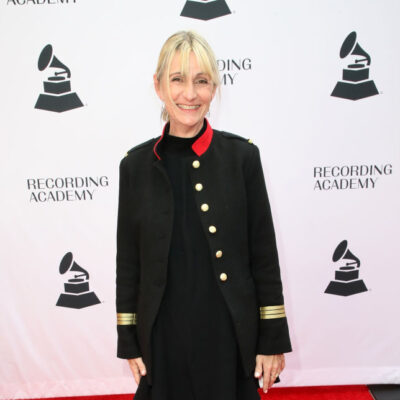 Fritzi Horstman
EVOKE - TELEVISION & FILM PRODUCER
Fritzi Horstman produced HBO's "The Defiant Ones" directed by Allen Hughes which premiered July 9, 2017 and has garnered several awards including IDA Best Limited Series, NAACP Outstanding Director in a Television Movie or Special, Grammy for Best Music Film and was nominated for five Emmy Awards including Best Documentary.
Her first feature, "Take A Number," which she wrote, produced, and directed, debuted at the Slamdance festival in 1997.
She served as a producer and post producer on numerous features and documentaries for Paramount Network Television, Universal Television , VH1, UPN, Lifetime, Showtime, FX Networks, the CW and CBS including the acclaimed "The Day Reagan was Shot," "Our America," which premiered at Sundance 2002, "Edge of America," which premiered at Sundance 2004 and "Lila and Eve" which premiered at Sundance 2015.
She directed several shorts and documentary shorts, one of which, "Downtown," won an award at the USA Film Festival.
She wrote and directed a mockumentary: "Filmdance" which stars Patrick Bristow and cameos from Taylor Negron and Saul Rubinek.
She directed a documentary on James Joyce entitled "Joyce to the World," with interviews with Brian Dennehy, Frank McCourt and Finnoula Flanagan.
Fritzi is passionate about equality, civil rights, education and stories about justice. It is her life's work to makes sure these stories get told.
Fritzi studied at New York University's summer film program and received a Bachelor of Arts in Film and English from Vassar College.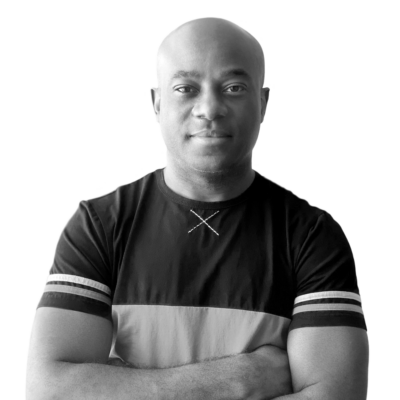 Michel Kinfoussia
EVOKE - VFX SUPERVISOR
Michel Kinfoussia is currently working as Lighting and Look development Supervisor at Method Studios in Santa Monica. Build shaders and pipelines for different productions such as "Avengers - Infinity War", "Captain America - Civil War" and "Guardians of the Galaxy Vol.2". Bringing to life main characters and environments in a physically based world to get a photorealistic response through light rigs.
Previously as Senior Lighting and Look development artist at Framestore in Los Angeles and before that as Lead Look development, lighting and compositing at Dreamworks for a decade. There, Michel was part of the Rig development board and one of the main thought leaders for template and GI development. Michel managed the lighting department in order to build everything necessary to create efficient environments and character setup, with a focus on the main characters.
Michel works closely with art directors, directors, vfx supervisors and cinematographers assisting them to create their vision through storytelling while enhancing look, quality and consistency throughout the production.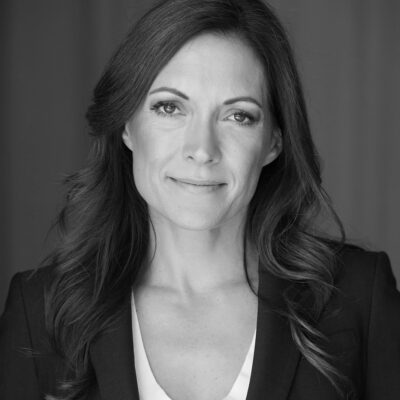 Melanie Skehar
EVOKE LEGAL COUNSEL
Melanie comes to EVOKE after a long career in both entertainment and criminal law. She began her legal career as a clerk for the Honorable S. Otero in federal court where she handled all of the intellectual property cases. From there, she crafted her skills in distribution contracts at Lions Gate Studios, where she worked under Wayne Levine in business affairs. Later, Melanie was an associate at Pierce Law Group, LLP, a boutique entertainment law firm in Beverly Hills where she drafted contracts, negotiated with studios and unions, and ultimately provided litigation when needed. While at Pierce Law Group, she became the on-set legal counsel for the Mexican television show, "Jose Luis Sin Censura" (the Mexican equivalent of the Jerry Springer show). Wanting to hone her trial skills, she changed gears and joined the Orange County District Attorney's Office and later the Santa Monica City Attorney's Office where she tried upwards of 50 jury and bench trials in both juvenile and adult courts.
For a period of time in Santa Monica, she ran "homeless court," which was a specialized court set-up to assist the homeless population that was committing crimes by engaging with mental health service providers and rehabilitation facilities to structure a plan for each individual in order to assist him/her in getting the help he/she desperately needed instead of incarcerating that individual. The results were staggering and many homeless defenents were rewarded with permanent housing in Santa Monica. Presently, Melanie is thrilled to have the opportunity to utilize her skills for EVOKE in both Los Angeles and Vancouver.