EVOKE collaborates and connects with organizations dedicated to the creative production and education of up-and-coming generations of artistic, social entrepreneurs as well as expanding the skillsets of professionals.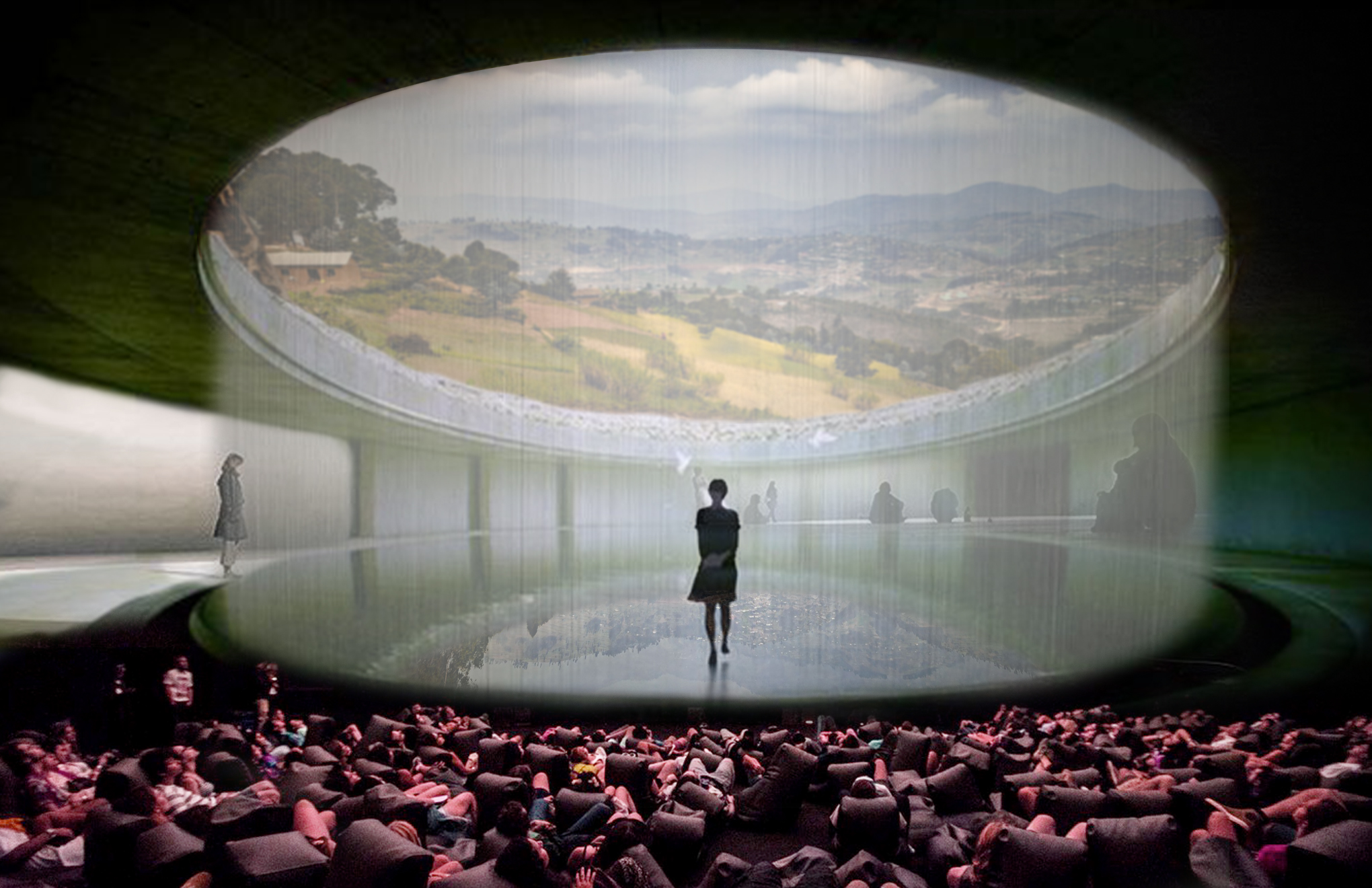 IN PRODUCTION
The first of a network of domes will premiere in Rwandan's capital, Kigali, and serves as a reunion to its survivors.
REUNIONS
25 YEARS AFTER A GENOCIDE
BREAKING THE CYCLE OF HATE
What happened in 1994 in Rwanda shocked the world with the story of genocide, twenty-five years later the story of peace and reconciliation is just as shocking.
We feel there is no better way to mark the 25th anniversary but with a triumphant turn around to a story of peace. That a nation working to forgive the worst crimes possible committed against their family and friends is a remarkable testament to their commitment to peace. 'Remember, Unite, Renew' is their new guiding message.
This project doesn't dwell on the past put looks to the future through the eyes of the children that experienced it first hand. It is a story of hope not only to the world but an individual story that each and every viewer will experience in an immersive way within the multi-media 360 ̊ dome experience. We plan to create a modern day vision to educate the public around the world to learn from the past and make changes for future generations.
A 360˚ DOME PROVIDES A ONE OF KIND SENSORY EXPERIENCE THAT WILL TAKE AUDIENCES ON A MIND-EXPANDING, SPIRIT -LIFTING JOURNEY INTO A NEW DIMENSIONS OF VIRTUAL REALITY AND 360˚ IMMERSIVE EXPERIENCES
Childhood Congo refugee, Michel Kinfoussia became an award winning Hollywood VFX artist working on movies like the Avengers being photorealistic response through light rigs. Michel understand the need to entertain as you educate.
A cinematic immersive experience that will travel the world telling the new Rwandan story of reconciliation and breaking the cycle of hate. Hologram Interviews with adult children's personal experience of reconciliation address the audience in the center of the 360˚dome.
The world struggles to forgive one another and nations are in constant conflict because they are not willing to break the cycle of hate. As a traveling exhibition this will serve as an example to the world.
IN PRODUCTION
WE ARE ONE VOICE
Touring across America into 25 cities over 60 days that celebrates diversity; its' rich importance in American society and the role it has played in making America a great country.
WE ARE ONE VOICE is a multi-media, interactive exhibition intended to engage everyday citizens on the grassroots level through documented testimony and portraiture to discover their common humanity and facilitate dialogue in strategically selected cities across the United States. Faced with divisive rhetoric and social disconnection created by perceived barriers of economic status, religion, gender, ethnicity and race, EVOKE Foundation has envisioned and initiated the mobile exhibition, WE ARE ONE VOICE to nurture reconciliation and exchange.
It employs video, photography and audio recorded narrative to support the highest level of inter-personal social engagement, offline, online, and in groups. Engagement through daily on-line social media conversations, digital experiential platforms and the use of traditional media, print, radio and television.
WE ARE ONE VOICE is an exploration of our differences and how they bring us all together for one common cause, one voice no matter our race, ethnicity, gender, gender identity and expression, socio-economic status, nationality, citizenship, religion, sexual orientation, ability or age.
Diversity in America is a value that runs through all Americans living together in this country, built on immigrants from many diverse cultures, religions and beliefs.
The fight for freedom has been a long hard struggle for many in this country whether it be for race, gender or their beliefs. This campaign is set to recognize these differences unconditionally and show the richness that has come from diversity that has made America great.
As we travel 9818 miles across country we compound the message day after day for the 60 day tour creating an effective viral campaign generating tremendous on-line engagement and valuable earned media coverage.
EVOKE GALLERIES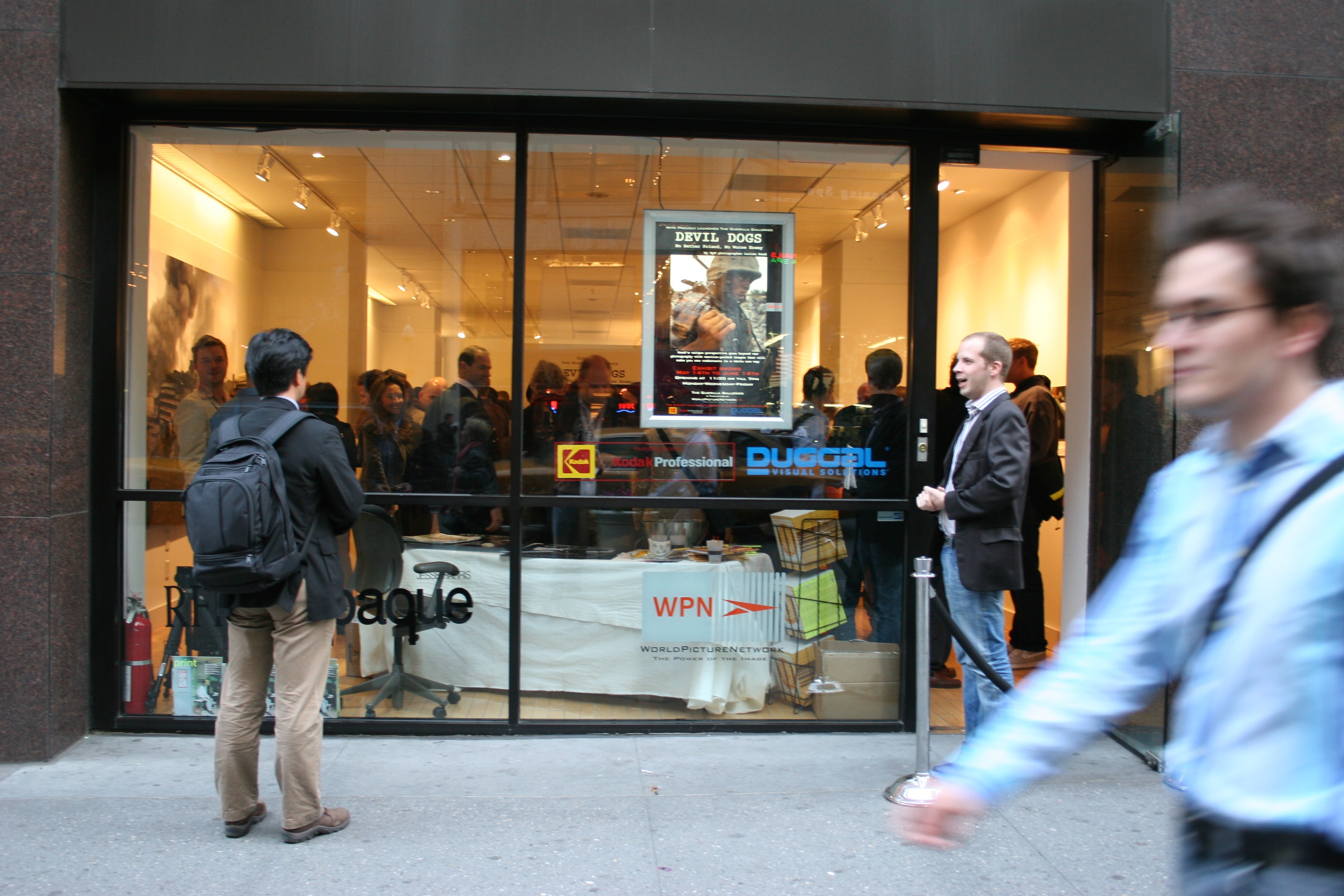 CONNECT THE CREATIVITY
All retail units that are donated to EVOKE is 100% tax deductible in most innocents to the full retail value. Generating new traffic to your retail outlet brings new live and attention to your space without any promotional cost to you, and we have a pretty good PR machine behind us. Our window of opportunity is normally between two to four weeks to get in and out of a space. Think of it as a socially conscious Pop-Up that generates fun and life into your retail space with no lost of revenue.
IN PRODUCTION
"EVOKE GALLERIES"  showcases photographic exhibitions with multi-media components in retail environments by acquiring empty retail space in busy public city neighborhoods bringing important, groundbreaking and timely work to the public. One example was "Devil Dogs" a three-year documentation of U.S. Marines in Iraq by photographer Lucian Read. Over 5,000 people visited the gallery to see the exhibition over a three-week period, and the success led to becoming a permanent exhibition at the National History of the Marine Corps Museum in Quantico, Virginia.
LET THE CREATIVITY FLOW
An immersive space with interactive exhibitions to get the audience involved to help them better understand and engage with the subject fully. Deploying the tools of journalism, storytelling, and design to create unique experiences. Through the stories we tell we evoke conversation allowing the audience to act and react to the ideas we share. Retail stores filled with stimulating art installations and activities that encourage you to explore new ideas. Created in partnership with visionaries, nonprofits, and partners, spaces are designed to spark conversation, awareness and self-reflection.
IMMERSE YOURSELF IN CREATIVITY
Our team consists of award winning journalist, filmmakers, Photographers, painters, visual effect artists, illustrators, animators, musicians, bestselling authors etc… Together our work has been hung in museums and galleries around the world, been published in newspapers and magazines, have been broadcast on television and radio and have made feature films and documentaries.
evoke the conversation
DONATE YOUR SPACE
Let's discuss our program of activities
JUSTICE AMONGST THE GRASS
BREAKING THE CYCLE OF HATE
THE DOCUMENTARY - Pre-Production
During the genocide against the Tutsi in 1994, Séamus Conlan and co founder, Tara Farrell brought together the resources of the ICRC – International Committee of the Red Cross, UNICEF, Eastman Kodak and Life magazine to photograph 21,000 Rwandan children to help reunite them with their families 80% went home to a family member.  The process evolved into "The Lost Children of Rwanda" one of the largest traveling photo exhibitions in history opening at the ICP – International Center of Photography in New York and Museum of Tolerance in Los Angeles. The exhibit continued to travel the world for many years, with coverage in hundreds of major print and broadcast media and is this is now a standard form of tracing people in developing nations. "The Lost Children of Rwanda" was given a 'Directors Club' award for the use of imagery. Seamus was named 16th of the "100 most important people in photography" by American Photo Magazine and Life Magazine honored him for having taken one of the '100 images that changed the world'.
This documentary follows the pair as they return 25 years later back to Rwanda with their own children to make a 360˚multi-media film that will travel the world in a 40 foot dome.
As they work to build this modern visionary way of story telling we see  the journey of Rwanda from the call of hate from Radio Télévision Libre des Mille Collines (RTLM) that triggered the mass killing of over 1 million Tutsi in 100 days and a huge exodus from the country. What happened in 1994 in Rwanda shocked the world with the story of genocide against the Tutsi, twenty-five years later the story of peace and reconciliation is just as shocking. A nation works to forgive one another, as friends killed friends and neighbors killed neighbors, they work to break the cycle of hate through the community court system, Gacaca, that release prisoners back into their community. Loosely translated to "justice amongst the grass"
This documentary  doesn't dwell on the past put looks to the future through the eyes of the children that experienced it first hand. It is a story of hope not only to the world but an individual story that each and every viewer can experience in an immersive way within the multi-media 360 ̊ dome experience.
The story comes to a close as the first of a network of domes in Rwandan's capital, Kigali, premieres and serves as a reunion to its survivors.
The world struggles to forgive one another and nations are in constant conflict because they are not willing to break the cycle of hate.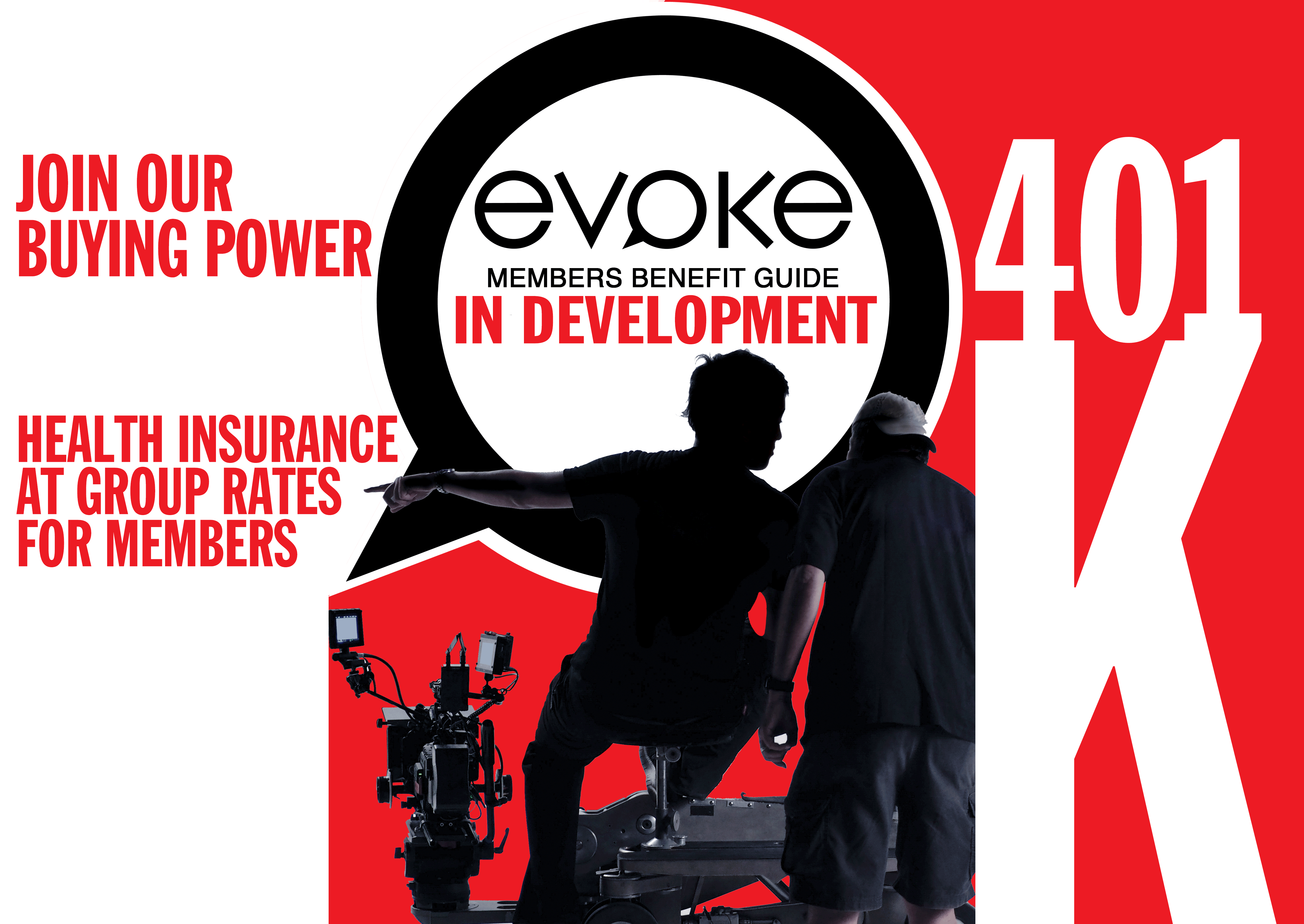 THE BEST WAY TO SUPPORT OUR CREATIVE COMMUNITY
IS TO SUPPORT YOU
With over 50% of the creative industry either freelance or short term hire we are left without many of the same benefits of an employee. The collective buying power of EVOKE will allow us to greatly reduce your barrier to enter a Health Insurnace Plan and a 401K program.
We are currently negotiating healthcare coverage that will give you a range of options from very cheap coverage for emergencies only and scale up to include your family and dependents. The collective buying power of a large group plan means the more members that join the plan the cheaper the coverage is for everyone. Large companies have a buying power that reduces the cost for individuals by at least a third or a quarter of the cost you pay.
THE SECRET LIFE
OF HENRYK ROSS
THE HIDDEN IMAGES FROM LODZ GHETTO
THE DOCUMENTARY - In Development
In September 1939, the Nazis invaded Poland. By April 1940, the gates closed on the Lodz Ghetto, the second largest in the country after Warsaw.
Throughout the war, over 210,000 people would be imprisoned in Lodz.
Among those held captive was Henryk Ross. He was a Jewish sports photographer before the Nazi invasion and worked for the the ghetto's Department of Statistics during the war. As part of his official job, he took identification photos of the prisoners and propaganda shots of Lodz' textile and leather factories.
However, when the Nazis weren't looking, Ross stole film stock and surreptitiously took photos of the atrocities to "leave a historical record of our martyrdom."
Ross knew that if he was ever caught, he and his family would be tortured and killed.
Ross took photos of hangings, people lying in the street dying of starvation, and countless dead bodies in the morgue. He also managed to capture the day-to-day lives of the prisoners as they attempted to survive in squalor.
By the summer of 1944, over 45,000 people had died of starvation, disease, and murder in the ghetto, the vast majority of which were Jews, but some were Roma and Sinti. Tens of thousands were shipped off to concentration camps and murdered in gas vans at Chelmno.
Ross sensed that the end of the war may be near, so he buried over 6,000 negatives in the cold, hard Polish earth to leave a visual testimony of the Nazi atrocities.
On Jan. 19, 1945 the Soviet Army liberated the ghetto. Ross was among the 877 people who survived.
Two months later, Ross dug up his negatives. Most had been ruined by moisture but there were still hundreds that survived as evidence of the Nazi genocide.
SUPPORTING ROLE
The focus of the Compassion Prison Project is to help those incarcerated find and express compassion for themselves and each other as they navigate confinement, depression, trauma and currently harsh and inhumane conditions.
Evoke is supporting the pilot project in a maximum security prison in California facilitating support and equipment for an internal podcast broadcast on prison TV, national photo story on the project and documentary film showing the success of the prisoner rehabilitation and the effect it is having on the prison system.
The goal is to support and bring the project nationwide by facilitating  media outreach for this new organization.
IN DEVELOPMENT
SHOOTER
THE DOCUMENTARY - In Development
Documenting the individuals who are focused on early detection of mass shooters in schools across America. By tracking the data and performing "threat assessments" on potential risks instead of waiting for the next mass shooting these doctors and leaders go into the community with preventive resources detecting background levels of bullying and discrimination before mental issues escalate into national disasters.
SUPPORTING ROLE
IN PRODUCTION
The Climate Collective is a platform providing a space for people from any race, region, background, profession, and so forth, to share their personal stories and experiences of climate change.
They delve into the realms of anything, from art to economics, to allow YOU to express yourself openly on the issue of climate change.
Evoke supplies the finance, infrastructure and maintenance for this platform.